SELF FAMILY ALBUM
---
SELFS OF YESTERDAY
Page 21
---
ALBERT C. SELF FAMILY
(from the Job and Tamer Self [Louisiana] Line)
submitted by Cousin Nora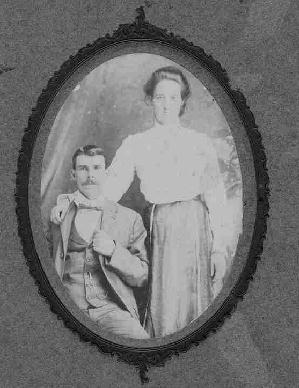 Albert C. Self (1871-1926) and his second wife, Arrie Jeane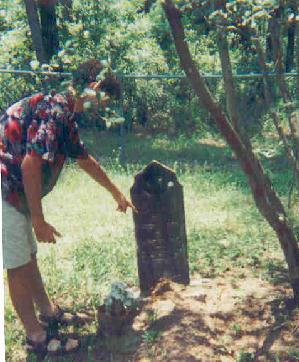 Grave of Albert C. Self Sr (1827-1905), son of Job and Tamer Self
Standing by the gravesite is Albert Self's ggggrandson, Chris Dodson
Another view of the gravesite of Albert C. Self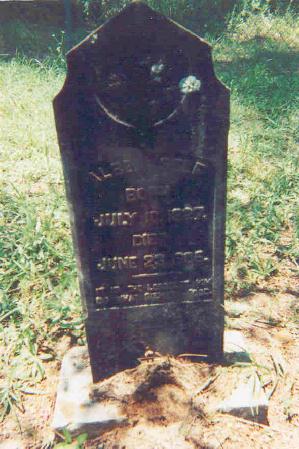 Close up of the Gravestone of Albert C. Self
---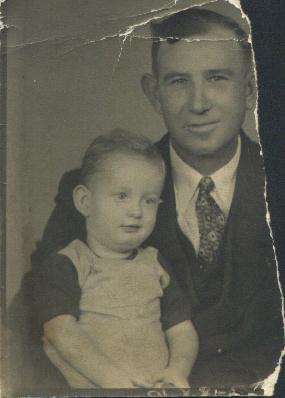 Finnis Self (1908-1977) and son Bruce of Indiana, John Self line
Submitted by Cousin Marinda
---
TWO GRAVESITES FROM THE CHAPPELL B. SELF FAMILY
(from the Jacob Self (son of Phillip, son of Stephen, son of Olde Robert Selfe Line)
submitted by Cousin Ben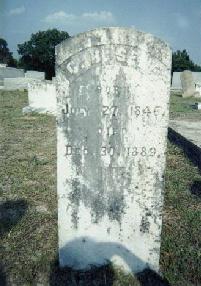 Cousin Ben writes: "Grave of my great grand father Chappell B. Self, b.July 27, 1846 in Pike County, Alabama and d. Dec. 30, 1889 and buried at Methodist Church Cemetery, Louisville, Alabama. Chappell B. Self was in the 45th Infantry Regiment during the Civil War and was taken prisoner at the Battle of Atlanta and spent the rest of the Civil War mostly at Camp Chase near Columbus, Ohio."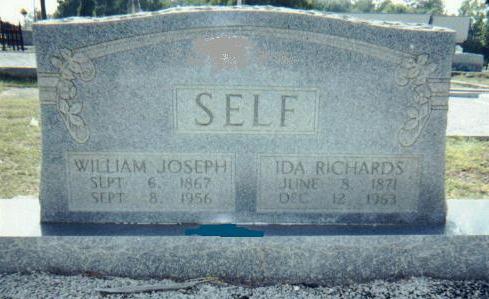 Gravesite of William Joseph Self (Sept. 6, 1867 - Sept. 8, 1956) and his wife, Ida (Richards) Self
(June 8, 1871 - Dec. 12, 1963)
Ben writes: "This is a photo of Uncle Willie's grave at the Methodist Church Cemetery, Louisville, Barbour County, Al. Uncle Willie was the sheriff of Barbour County at one time but I have been unable so far to get the exact dates."
---
Click here to view Welcome
---
Back to Self Portraits
Copyright 1997-2016 Tim Seawolf-Self and Barbara A. Peck, All Rights Reserved
This page was last updated on June 5, 2004