SELF FAMILY ALBUM
---
SELFS OF YESTERDAY
Page 5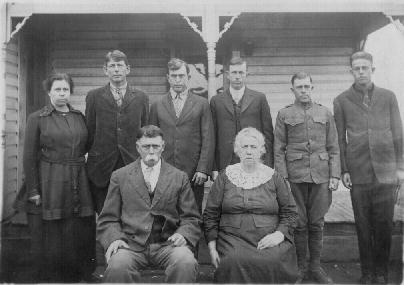 Cousin Diana writes:

Lemuel Sanford Self Family - 1918 Left to Right 1st Row Seated - Lemuel Sanford Self , 1860-1937 and Barbara Ellen Willis Self (1858-1927
2nd Row - Mittie Self, 1884-1931; Lemuel Keever Self, 1886-1940; John Walter Self, 1888-1967; James Randall Self, 1890-1968; Joseph Millard Self, 1896-1967 and Sanford LeRoy Self, 1900-1979.
My grandfather is in his Army Uniform.
---
The Francis Marion Self Family, contributed by Cousin Chris who says:
"The Sarah A. Self in the photo is not Francis Marion's sister Sarah A., I believe it is his wife Sarah A. Easter"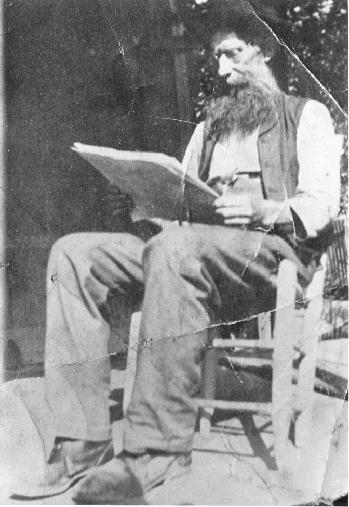 Albert Clay Self (1842-1936)
Contributed by Ralph Sanders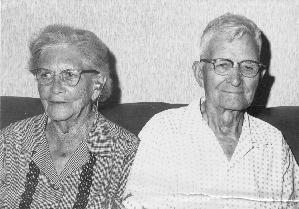 Susan Cordelia (Self) Foster (1875-1962) and her husband, Quincy Kade Foster (1874-1965)
Taken on Quincy Foster's birthday, Oct. 16, 1961 or 1962
Contributed by Ralph Sanders
William Maxey Kay and Ann (Self) Kay, 1838-1899
contributed by Cheryl Governale
Patricia Jane Self, Fourth Grade (daughter of James Washington and Euna Lee Self)
Contributed by Betty Ann Strout
Robert Efford and Patricia Jane (Self) Yarber
Contributed by Betty Ann Strout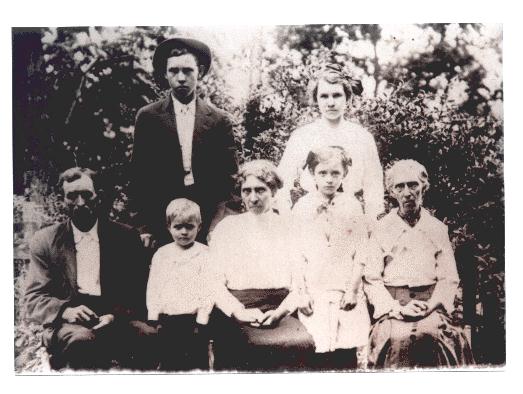 Front Row: Ervin Self (son of Samuel E. Self Sr. and Mary Clark), George Self, Liza Self (wife to Ervin), Agusta Self, Sarah L. Bull Guthrie (mother to Nancy Guthrie, a wife to Samuel E. Self) Back Row: Sam Self and Mary Self
Contributed by Cousin Karen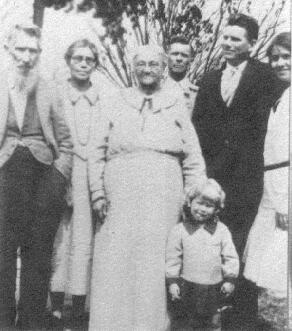 Left to right Albert Clay Self, Susan Cordelia Self (Foster), Celia Cinderilla Dixon (Self), Quincy Kade Foster, Curtis Carruth, Lillian Marguerite Foster ( Carruth) and child in front Lillian Monique Carruth. Photo taken about 1929-1930.
Contributed by Cousin Ralph
---
Click here to view Welcome
---
Back to Self Portraits
Copyright 1997-2016 Tim Seawolf-Self and Barbara A. Peck, All Rights Reserved
This page was last updated on June 5, 2004