SELF FAMILY ALBUM
---
SELFS OF YESTERDAY
Page 8
Asbury Mack Self (9 Sep. 1834 - 3 Dec. 1901)
Photo taken about 1901
Contributed by Cousin Fran (gggranddaughter)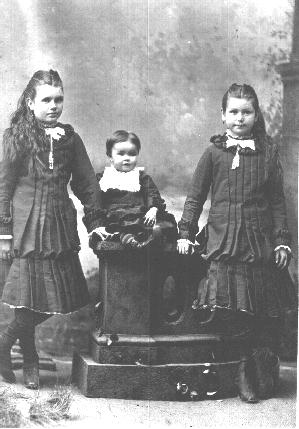 Contributed by Cousin Fran who writes:
Jesse Adeline Self (1872-1957), my ggrandmother, Fannie Nevada Self (1882-1974), and Ida Josephine Self ( 1874-1928). I am guessing that this picture was taken about 1883 when Fannie was about a year old. These are the daughters of Asbury Self.
Alton Self (Mar. 27, 1921 - Sep. 10, 1980)
Contributed by Dee Self Mack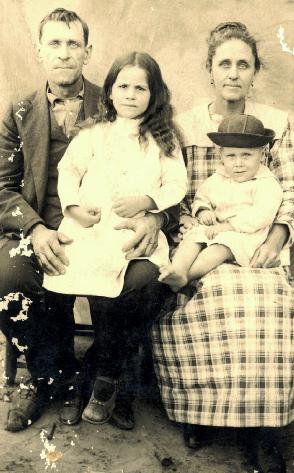 Thomas Albert Self (1875-1935) and May Beverly (Walls) Self (1881-1967)
Audie Self is on her father's lap and Alton is sitting on his mother's lap
Contributed by Cousin Dee
Thomas Albert Self (1875-1935) and May Beverly (Walls) Self (1881-1967)
and son Alfred
Contributed by Cousin Dee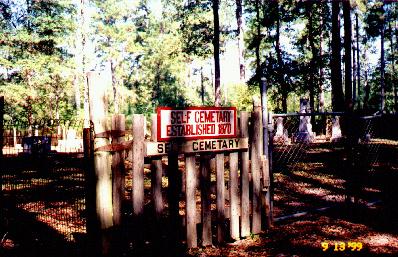 The Self Cemetary
Contributed by Cousin Lynn who writes:
My mom and I made a trip to Louisiana this past September to visit the places where she grew up and to reminisce about her childhood and all the wonderful tall tales her father used to spin. While there, we visited the old Self cemetary located behind Hodges Gardens, between Many and Leesville. The cemetary is supposed to be near (or at) the site of the old Self plantation. While searching the woodland area around the cemetary, we think we located where the old plantation stood, but have no hard and fast evidence that this is so. We were unable to find anyone in the area, or any museum or historical society, that could shed any light on the cemetary or the old Self home. The setting of the cemetary is absolutely lovely - sitting atop a small hill, surrounded by a lush woodland area which is full of flowering trees and bushes.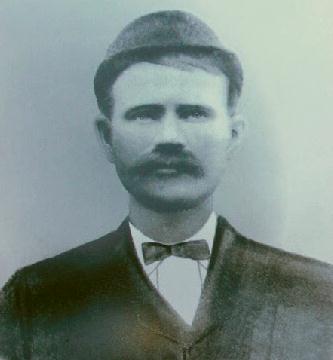 Matthew Gilbert Self, Jr. (1862-1902)
Contributed by Cousin Dennis by way of Cousins Peggy and Betty Ann
He is descended from Henry Self (1786)
Adella Honeywell (Speegle) Self, b. 1832 in Cullman County, AL
Wife of Matthew Gilbert Self, Sr. and mother of Matthew Gilbert Self, Jr. (above)
contributed by Cousin Dennis and his Aunt Dovie Self Willoughby

---
Click here to view Welcome
---
Back to Self Portraits
Copyright 1997-2016 Tim Seawolf-Self and Barbara A. Peck, All Rights Reserved
This page was last updated on June 5, 2004